Founded in 1988
IntroCar has over 30 years of industry experience. Our founder, Struan Erskine, started the organisation with a number of Rolls-Royce & Bentley spares in his garage after decades of restoration and dealing with the cars.
His hobby became his work and passion and he brought together a team who are largely still in place today.
John Tupper, our Managing Director, is now dedicated to a successful research and development program for remanufacturing spares for the marques and we are now well into having brought more than 5,500 new product ranges to market since 2008.
The IntroCar Family
We're proud to say that we are still working with some of the very same customers after more than three decades now.
From initial enquiry through to long term relationship we work with our customers to ensure that they are getting the best price on excellent quality parts whether they are enthusiast, specialist workshop or resellers of our products.
Delivering a 'right first time' experience for our customers is the main focus for our team and we actively ask for feedback from our customers to ensure that happens. We believe in keeping these historic marques on the road and helping to make the experience of maintaining them easier and more affordable.
We've come a long way since we first opened our doors in 1988 with a team of three, a garage full of spares and a couple of broken down Rolls-Royce and Bentley cars prompting our founder Struan Erskine to start selling the parts!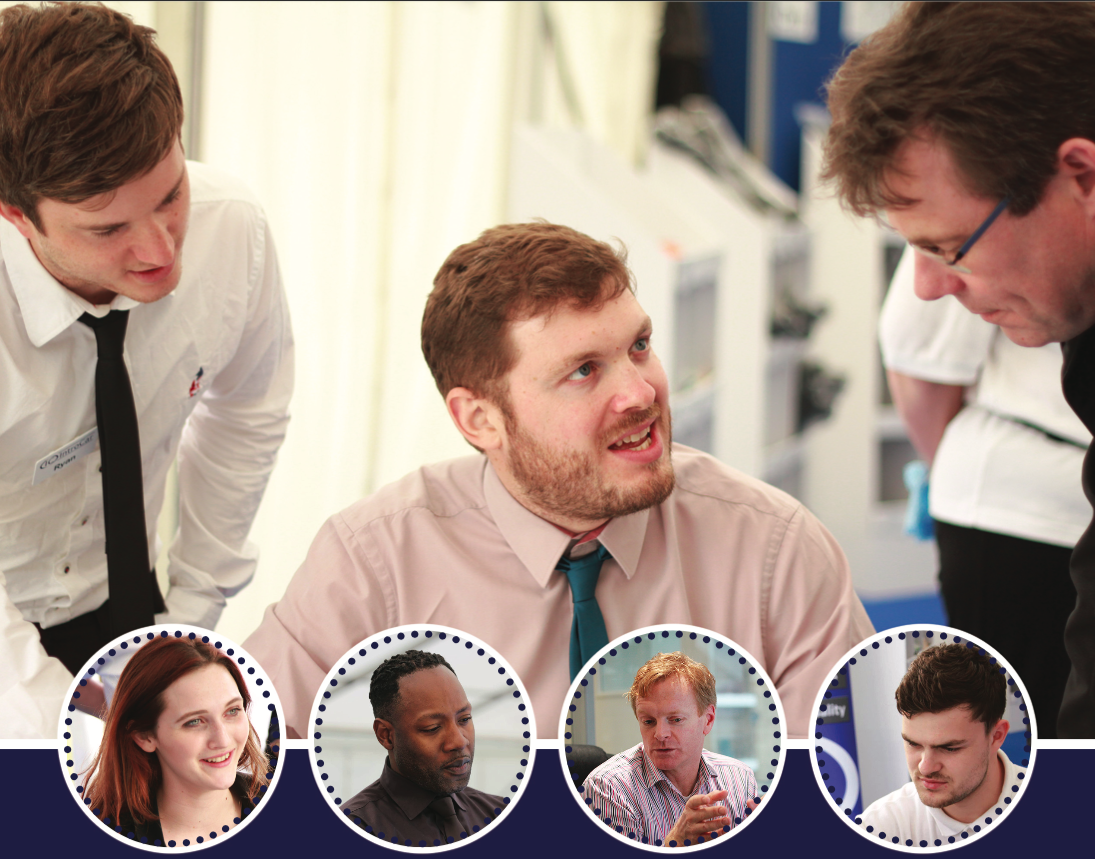 IntroCar at Home
In one of London's leafy and well known suburbs, Wimbledon, we manage one of the Rolls-Royce and Bentley industry's largest parts distribution networks.
With a well equipped purpose-built dispatch facility we achieve a 99.9% accuracy level for parts inventory and order dispatch. Using barcode scanning for the movement of items down to the very last washer and nut, we know exactly where the items in your order are for the very short time the items are picked from their locations, packed, checked, labelled for delivery and collected to begin their journey to your door.
Our parts, salesman, research and development, accounts and order management teams all sit under one roof here in Wimbledon. This allows us to streamline order processing for customers and communicate new product development directly with the departments as we introduce ranges.
Please do come and visit us at home in London. We would be happy to show you around and provide tea, coffee and cake!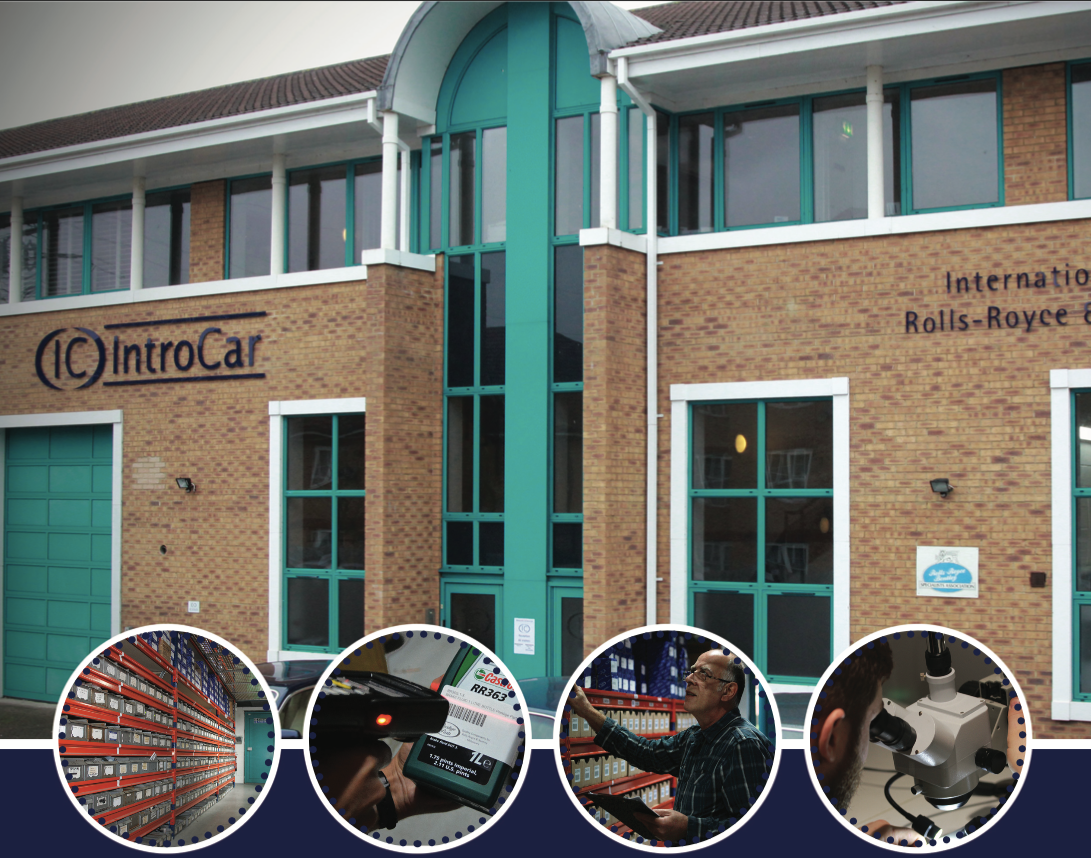 The Rolls-Royce & Bentley Specialists Association (RRBSA)
For more than 30 years, the Rolls-Royce and Bentley Specialists Association has grown to become the world leader in the service, restoration and preservation of these fine motor cars.
The membership encompasses companies throughout the UK, Europe, USA, Australia and New Zealand. Each company has to demonstrate that it has worked at least five years predominantly on Rolls-Royce and Bentley motor cars. Similarly, in order to gain membership, companies need to demonstrate adherence to strict criteria in terms of workmanship, staffing, premises and equipment as well as passing a stringent inspection. An annual review is undertaken to ensure the high standards set by the RRBSA is continuously being upheld and maintained.
There are four Council Meetings per year where items debated range from parts supply and manufacture to training and technical issues. The exchange of information between member companies is one of the core strengths of the RRBSA. It is this repository of skills and knowledge which sets the Association and its member companies apart.
Training is also a critical part of the remit of the RRBSA. Regular seminars are run by the Association to benefit all of the member companies to ensure that critical skills and knowledge are passed on to the next generation of engineers within the RRBSA. Courses on a variety of subjects are also held using external professional trainers, keeping members up to date with the newest technology required for servicing and maintaining the latest generation of Rolls-Royce and Bentleys models.
The RRBSA is also a major player in the parts manufacture and supply for Rolls-Royce and Bentley cars. Members produce thousands of previously unavailable components ranging from cylinder blocks down to the smallest tab washer. This commitment has ensured that a great many Rolls-Royce and Bentley motor cars have been saved, preserved and remain in regular use today.
You will be assured of the highest level of experience, knowledge and equipment available to work on these magnificent cars with all our member companies who display the RRBSA logo. They are engineers that live, work and breathe Rolls-Royce and Bentley.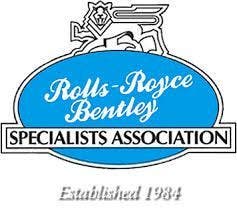 "We are extremely proud to be members of the Rolls-Royce & Bentley Specialists Association (RRBSA), which is entirely dedicated to the preservation of Rolls-Royce & Bentley cars"
Annika Impallomeni, Director

"Our objective is to provide high quality, reasonably priced components to owners, specialist workshops and classic car spares suppliers worldwide."

John Tupper, Managing Director

The Historic & Classic Vehicles Alliance
We are pleased to announce that IntroCar are now members of the Historic and Classic Vehicles Alliance (HCVA). The HCVA is a trade association that launched in 2021 with a mission to promote, support and maintain the long-term health and success of the sector.
The HCVA is a non-profit organisation which intends to campaign on behalf of individuals and companies in the classic vehicle world including specialist restorers, dealers, parts suppliers and a broad cross section of the multi-billion-pound industry.
To learn more about the Historic & Classic Vehicles Alliance, their mission and the foundation of the campaign then visit www.hcva.co.uk where you can sign up to join their efforts.