No Longer Available (NLA)? Not any more!
One of the things which gives us most pleasure in our business is the resurrection of products that were previously unavailable.
IntroCar has done more than any other organisation in the world to make new parts available for post-war Rolls-Royce and Bentley motorcars through the Prestige Parts® range. We excel at finding boutique and specialist manufacturers who have unusual skills and equipment which enables us to develop and bring to market products no one else can.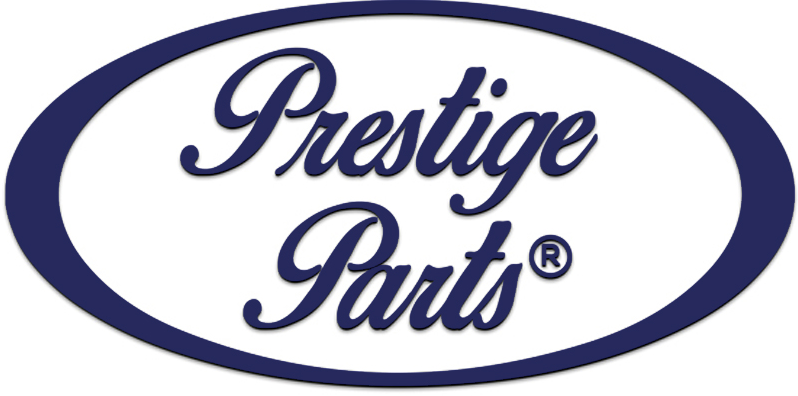 "From 1st January 2017 all Prestige Parts® products are covered by a worldwide warranty for a full three years."
The strategy for Prestige Parts® is to find suppliers to the aftermarket industry who are set up to manufacture smaller production runs and who understand batch rather than line production. We work with them to eliminate inefficiencies. often using modern technology and machinery to replace older techniques and usually buying multi year stocks to ensure we are paying the best possible price. The key is investing in the suppliers - allowing them to manufacture the right tools, buying enough to utilise minimum material requirements and purchasing at a volume that allows them to make money without having to inflate the unit price. Our suppliers are our partners and without them there would be fewer Rolls-Royce and Bentley classics on the road.
Approximately 95% of the parts in the Prestige Parts® range are sourced in Britain. These suppliers have long term relationships or direct ownership in factories either in the UK or overseas. There are also products bought away from Western manufacturers but the reason for this is never just price. The most complicated body seals which were manufactured for the range are made in Thailand as they were the best toolmakers we could find for the product development. Was this cheaper? Absolutely not, but just look at the range and quality of the Prestige Parts® seals.
Our Product Ranges
Brake & Hydraulic Hoses
Brake Hose manufacture has always been a forte at Prestige Parts®. There is never a time where we are not expanding the range to include hoses that have become unavailable at Bentley, or suffer from design defects that can be improved by modern manufacturing techniques and materials. This is critical when hydraulic systems are safety related. All our hoses are pressure and environment tested for reliability and longevity.
Bentley
Prestige Parts®
Part Number
Price
Availability
Price
Availability
RG8484
£34.02
Available
£32.50
Available
4M0611775B
£23.99
Available
£22.80
Available
£35.99
Available
£25.50
Available
CD6247
£28.49
Available
£17.75
Available
UR14201
£26.49
Available
£18.90
Available
UR15848
£37.99
Available
£27.30
Available
UR20144
£51.99
Available
£35.50
Available
UR14217MOD
n/a
Unavailable
£242.0
Available
£229.99
Unavailable
£164.00
Available

View More...
Brake Accumulators & Gas Springs
Silver Seraph and Arnage Brake Accumulators have recently been added to the range of precision-made Accumulators and Gas Springs for Rolls-Royce and Bentley models from 1980-2003.
Bentley
Prestige Parts®
Part Number
Price
Availability
Price
Availability
CD6000GMF
£186.99
Unavailable
£68.17
Available
GMF1106
£148.99
Unavailable
£80.19
Available
£146.99
Unavailable
£80.19
Available
PC29626PA
£589.99
Available
£364.71
Available
3Z0612301
£299.99
Available
£228.86
Available
3Z0199245
£14.69
Available
£3.65
Available
RH2619
£58.37
Unavailable
£61.90
Available
RH2435
£59.20
Unavailable
£59.20
Available
£10.59
Available
£5.65
Available
Brake Discs/Rotors & Pads
For many years the Prestige Parts® range of brake discs/rotors, drums and pads for post-war Rolls-Royce and Bentley motorcars has been the widest in the world. Manufactured to EUR Reg 90 standards, we continue to add new lines to this essential range of braking products.
Brake Master & Wheel Cylinders
Supporting classic Rolls-Royce and Bentley motorcars means having a range of high quality brake components that both look original but benefit from modern manufacturing and quality appraisal techniques.
Brake Pumps, Pressure Switches & Height Control Rams
This is a short range of precision components that are no longer available new except via Prestige Parts®. They are all indicative of the engineering standards employed in all Prestige Parts® products, but our policy of purchasing in large volumes enables us to maintain the highest standards without charging the earth.
Bumper Range
Rubber bumper products for classic Rolls-Royce and Bentley have been plagued with problems associated with age and lack of availability for years, but the upgraded and improved Prestige Parts® versions are now available for the entire range (including Corniche & Camargue models!) from model years 1976 to 1995.
Drive Belts
Prestige Parts® have complemented original Bentley belts its own range of drive belts and drive belt kits, both to supplement availability where Bentley no longer supply, and to provide high quality replacements at competitive prices.
Engine Bearings
Prestige Parts® boasts the widest availability for engine bearings for post-war classic Rolls-Royce and Bentley in the world. Prestige Parts® bearings are tri-metal bearings - the finest manufacturing method for shell bearings.
Filters
An essential part of the maintenance of any car, Prestige Parts® filters encompass the broadest range in the world. Our filter manufacturers work with major Original Equipment Manufacturers around the world and use only the highest quality filter element materials. We stock all the major filters and also the unusual ones too!
Fuel Pumps
The widest range of Fuel Pumps and associated spares for post ware Rolls-Royce & Bentley motor cars. We have been working intensely to expand the range of Fuel Pumps over the last 3 years which now covers all models from 1946 to 2010.
Handling Kits
Prestige Parts® Handling Kits are more comprehensive than any other on the market, including all the ancillary bushes, ball joints, fixtures and fittings at no increase in cost to you (if you don't believe us, just check!). Upgrade your car and find out how roadholding, driver experience and passenger comfort is transformed.
Ignition Parts
One look at the Prestige Parts® range of ignition components and you'll know how deep our range of precision ignition components goes. The strategy is simple: work with the best manufacturers, invest in tooling and then place orders in high volumes to ensure products made to a consistently first class standard. The Prestige Parts® range extends from early post-war to current models, with additional lines always being commissioned.
Oil Pump Rebuild Kits
The Prestige Parts® range of engine components for heritage Rolls-Royce and Bentley motorcars is second to none. We have now created the world's most comprehensive rebuild kits for V8 engine oil pumps, that will ensure your work on engine repairs is protected by an oil pump that is functioning perfectly and will remain so for its working life. The kits include all the upgrades required, and many of the parts that have been discontinued by Bentley Motors. The oil pump is the heart of the engine - a shortcut here can significantly reduce the life of the engine. Prestige Parts continues to be the brand that supports heritage Rolls-Royce and Bentley motorcars above any other.
Road (Coil) Springs
The Prestige Parts® range incorporates the largest range of coil springs for classic Rolls-Royce and Bentley in the world. All our springs are Electrophoretic Coated (also known as E-coating) before powder coating, which is a process that protects the spring from the factors that commonly contribute to early failure.
Tyre Pressure Monitoring Sensors (TPMS)
The Prestige Parts® range now includes a comprehensive range of Tyre Pressure Monitoring Sensors for the latest Rolls-Royce and Bentley models. TPMS components are replaced at regular service intervals to ensure the internal battery is not exhausted.
Viscous Couplings / Fan Clutches
Viscous Couplings/Fan Clutches commonly need replacement to ensure adequate engine cooling, and the Prestige Parts® Range utilises original equipment viscous couplings/fan clutches, or - where unavailable - specially commissioned units to cover classic and recent Rolls-Royce and Bentley models.
Waterpumps
The biggest range of classic Rolls-Royce & Bentley water pumps and service parts including pumps no longer available from Bentley Motors. Modern Sealing technology for unrivalled reliability and longevity. Over 12 years of industry sales. Brand new, no exchange necessary. Assembled and tested in the UK.
Wheel Bearings
When you purchase a Prestige Parts® wheel bearing you are buying a technical product that has been sourced from quality bearing suppliers. Cheap bearings are lower precision and subject to reduced standards that greatly reduce reliability and service life. The Prestige Parts® range of wheel bearings delivers a wide range of A-grade bearings to be relied upon.
Our International Stockists
We are proud to partner with international Rolls-Royce & Bentley Specialists who each carry the full range of Prestige Parts® products in order to provide an unparelleled depth and breadth to their Rolls-Royce & Bentley parts and spares inventory.