The International Rolls-Royce & Bentley Parts Suppliers
The International Rolls-Royce & Bentley Parts Suppliers

Home of Prestige Parts®
Prestige Parts® is the brand representing IntroCar's commitment to the re-introduction of products discontinued by the factory which meet or exceed the Original Equipment Manufacturer (OEM) specifications. Prestige Parts® products are now stocked worldwide with many resellers and are sold with a 3 year warranty.
READ MORE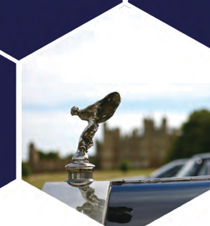 Care support is second to none.
"I've been shopping with IntroCar for years. Their range of parts, service, speed of delivery and after care support is second to none."
R. Banks, Hong Kong
About IntroCar
IntroCar is the leading international supplier of Rolls-Royce & Bentley parts supplying enthusiasts & specialists worldwide. With all product options available including Original Equipment, Branded Aftermarket, Recycled & Reconditioned Exchange, we are also dedicated to a program of remanufacture to help you to keep your classic on the road in the future.
Proud members of the Rolls-Royce & Bentley Specialists Association (RRBSA) & the Historic and Classic Vehicles Alliance (HCVA).
READ MORE
News and Articles
Our New Website!
A short 2 minute video to introduce you to the website with a quick guide to searching for parts with the new menu & navigation. Please let us know your feedback - we hope you enjoy browsing!
Read more